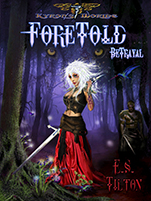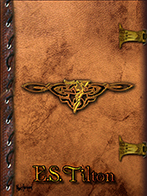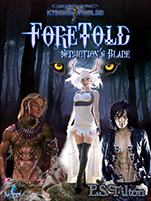 Foretold Special Edition - X
Foretold Betrayal & Foretold: Seduction's Blade.

Save money!
Get the first two books of Kyron's Worlde Foretold in this special edition ebook.
Kyra: Assassin. Illusionist. Seductive. Genetically designed for sex. She can be anyone she wants. Except herself. She has one last job to do. Then she'll be free. Or at least as free as a Freni-kyn can be.
Tahrek: Assassin. Miss-breed. Guarded. Haunted by a twisted past. He only has one goal and that's to survive. Not an easy task when you're Half-Frevell. His next job should be simple. All he has to do is kill Kyra.
The Seven: Seven seers from seven races. All they want is...well that remains to be seen. Maybe they'll get what they want. If they can get past psychotic murderers, poisonous creatures, antiquated laws, dark secrets, and one very deadly thing. Mutual attraction.Printed version of this book runs approx. 698 pages
A glossary included.

Buy Foretold Special Edition - X